ANDY BENES
Andy played 14 Major League seasons, winning games 155 for the Padres, Mariners, Cardinals and Diamondbacks, including 18 with St. Louis in 1996. A former Olympic Gold Medalist, Andy played three years at Evansville University before being drafted with the first overall pick in 1988. He was an All- Star in 1993 and lead the entire Major Leagues in strikeouts in 1994.
TODD WHALEY
Todd has been with the Prospects for a very long time. His knowledge of and experience in the game of baseball is a great asset to our organization. The relationships with collegiate coaches and professional scouts that he has accumulated over a long period of time brings extreme benefit to the Prospects players.
FRANK OLIFF
Frank grew up in the Northern Virginia area and played college baseball at George Mason University.  Frank has been coaching youth baseball for 18 years, 9 of those years with the Prospects organization.  As the Recruiting Coordinator for the Prospects, Frank spends much of his time educating prospective college student-athletes and their families on the recruiting process.  This includes communicating with college coaches, building profiles, and exploring the best athletic and academic options.  Frank also coaches for the Prospects in the summer and trains our high school and youth athletes.
Don King
Don played collegiately at Illinois State University, starting three of four years and leading his team as a captain two of the four. He played catcher and hit .340 for his career as a redbird. As Director of Training, Don advises on all facets of baseball training to include strength and conditioning, hitting and pitching to ensure that all programs being offered are of the highest quality. Don works consistently to create and maintain synergy between all facets of Prospect training in order to deliver a complete youth and high school baseball experience. Don spends much of his time working with many current high school Prospect hitters, as well as alumni that play collegiately.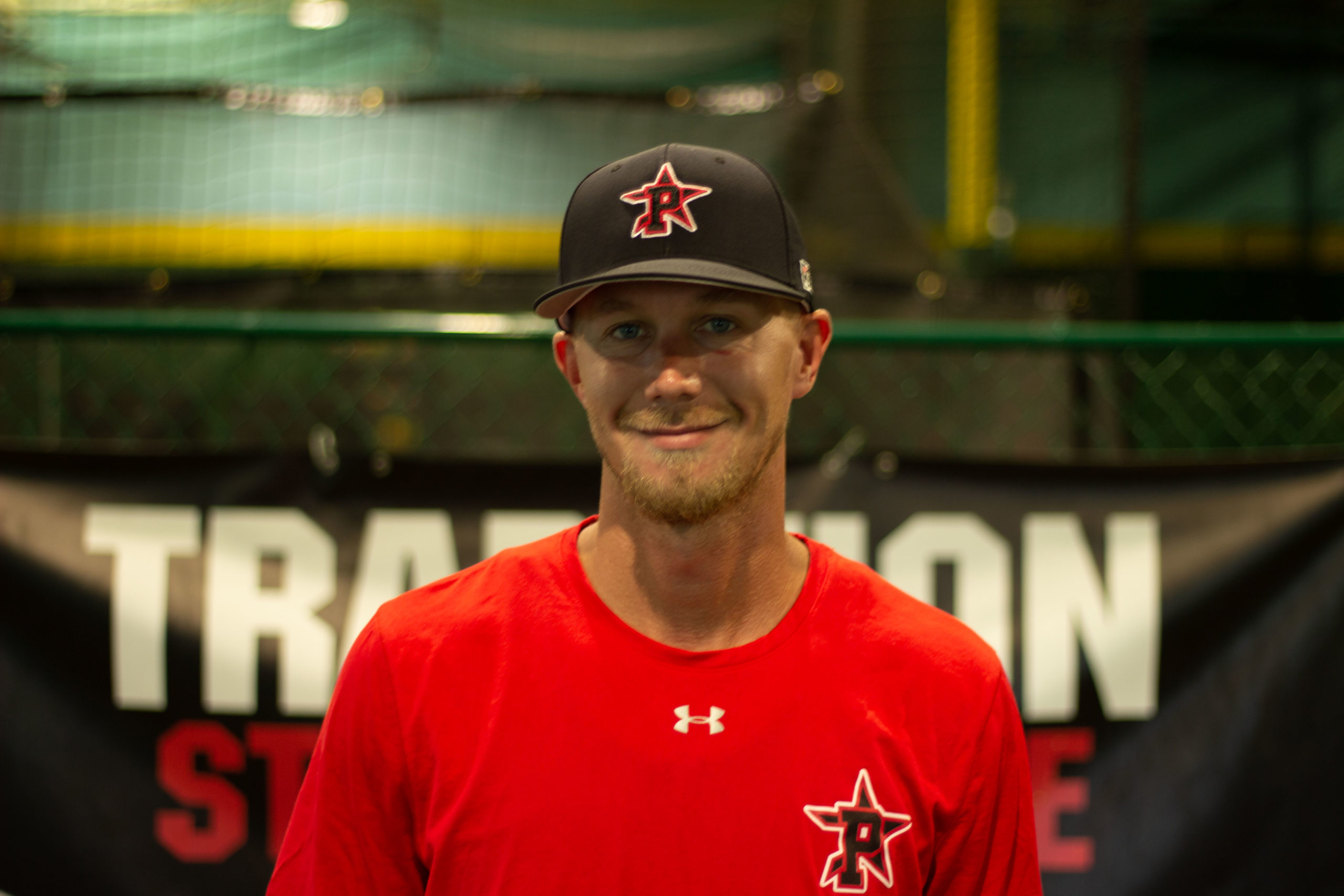 Eric Barrett – Pitching Coordinator
The St. Louis Prospects are excited to introduce Eric Barrett as their new  Pitching Coordinator. Eric brings with him both college and professional experience, as well as years of pitching instruction in the Southern Illinois  area. Eric will be a full-time employee of the Prospects and will coordinate  the training of the pitchers. Eric will help expand the current 5 month  pitching academy into a year-round program for pitchers and those who  want to further develop their arms.
Ryan Perkins – Strength and Performance Trainer
We are pleased to announce the addition of Ryan Perkins as our new Strength and Performance Trainer. Ryan had an impressive career playing baseball at Murray State University with 226 hits, 118 runs and 38 homeruns. He is currently working toward the appropriate athletic trainer certifications as he pursues his career in strength and performance training. We are excited to have Ryan aboard and look forward to seeing him help develop our players into well rounded athletes!